In Shared Oneness
- Calendar of Events
General event information
We facilitate
public
and
private
retreats.
Come and be inspired to allow the splendor of your destiny shine into the world!
Our public retreat offerings are usually limited to a group of 6 or 10.
You are invited to text or call (415-706-9320) for details.
Or call if interested in setting up a retreat for an individual, a couple or a small group on another day.
Calendar of public retreats
A series of four 1-day winter retreats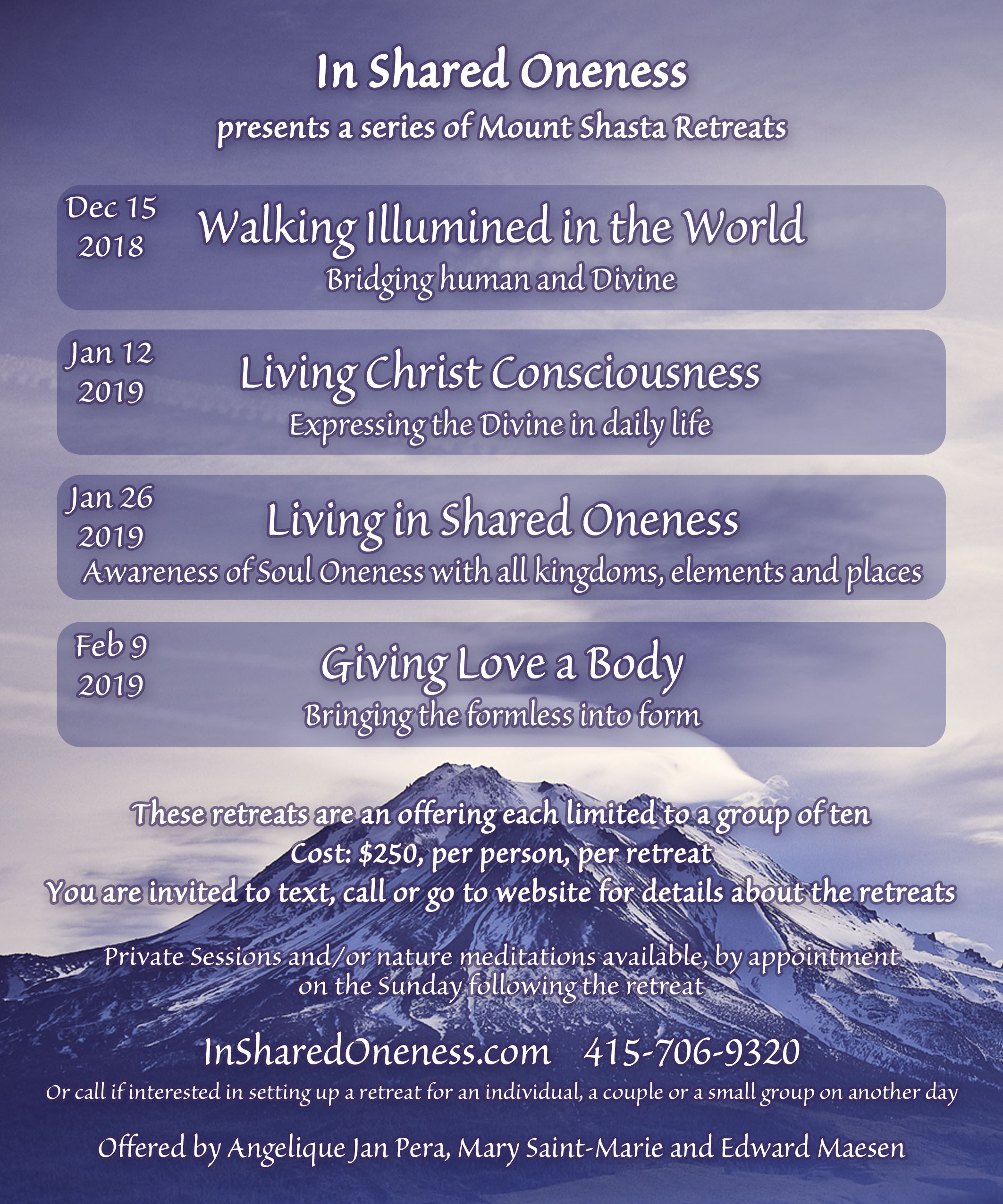 'Walking Illumined in the World'
(Bridging human and divine)
Saturday

December 15, 2018, 10am - 4pm*
'Living Christ Consciousness'
(Expressing the Divine in daily life)
Saturday

January 12, 2019, 10am - 4pm*
'Living in Shared Oneness'
(Awareness of Soul Oneness with all kingdoms, elements and places)
Saturday

January 26, 2019, 10am - 4pm*
'Giving Love a Body'
(Bringing the formless into form)
Saturday

February 9, 2019, 10am - 4pm*
In Shared Oneness
retreat center
Mount Shasta, CA, USA
Each of these four retreats is limited to a group of 10.
Price per person per retreat day:
$250
USD.
Private sessions are available by appointment on the following Sunday.
*
exact start and end times may change
For more information, to determine if one (or more) of these retreats is a fit, and to register, please call Angelique at
415-706-9320
.
---
Private retreats
We offer customized retreats by request, for individuals, couples, families and groups (adult or youth).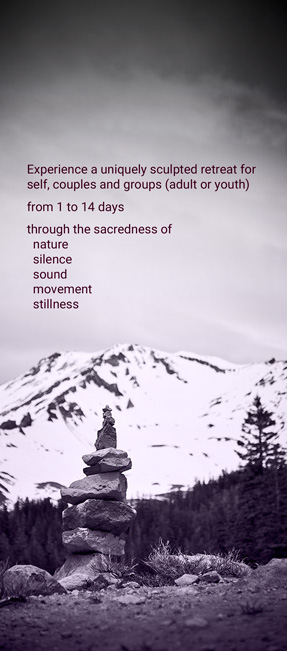 For more information, please email:
angeliquejan@gmail.com
or call Angelique at 415-706-9320
---
We'd love to have your Presence at one of our events